---
Twitter
 has permanently banned author James Lindsay for calling a transgender attorney a "child sexualization specialist" on the social media platform.
(Article by Brad Jones republished from TheEpochTimes.com)
Lindsay said he made the comment after Alejandro Caraballo, a clinical instructor at Harvard Law School's Cyberlaw Clinic who previously worked as staff attorney for the Transgender Legal Defense and Education Fund, accused him of being racist and sexist.
Caraballo celebrated and took credit for Lindsay's suspension, saying, "Tell James, I want him to know it was me" in a post on Twitter.
Over the last two weeks, Lindsay said, trans activists have banded together, targeted him, and claimed responsibility for a "mass reporting" campaign—which is against Twitter rules.
"They not only launched a massive reporting [campaign], but they bragged that they did it," he told The Epoch Times on Aug. 5, the day he was banned. "Twitter has a terms of service agreement that you can't mass report or induce mass reporting. It's considered targeted harassment, and it's against the terms of service to do it, but nobody ever enforces it—ever."
[caption id="" align="alignnone" width="598"]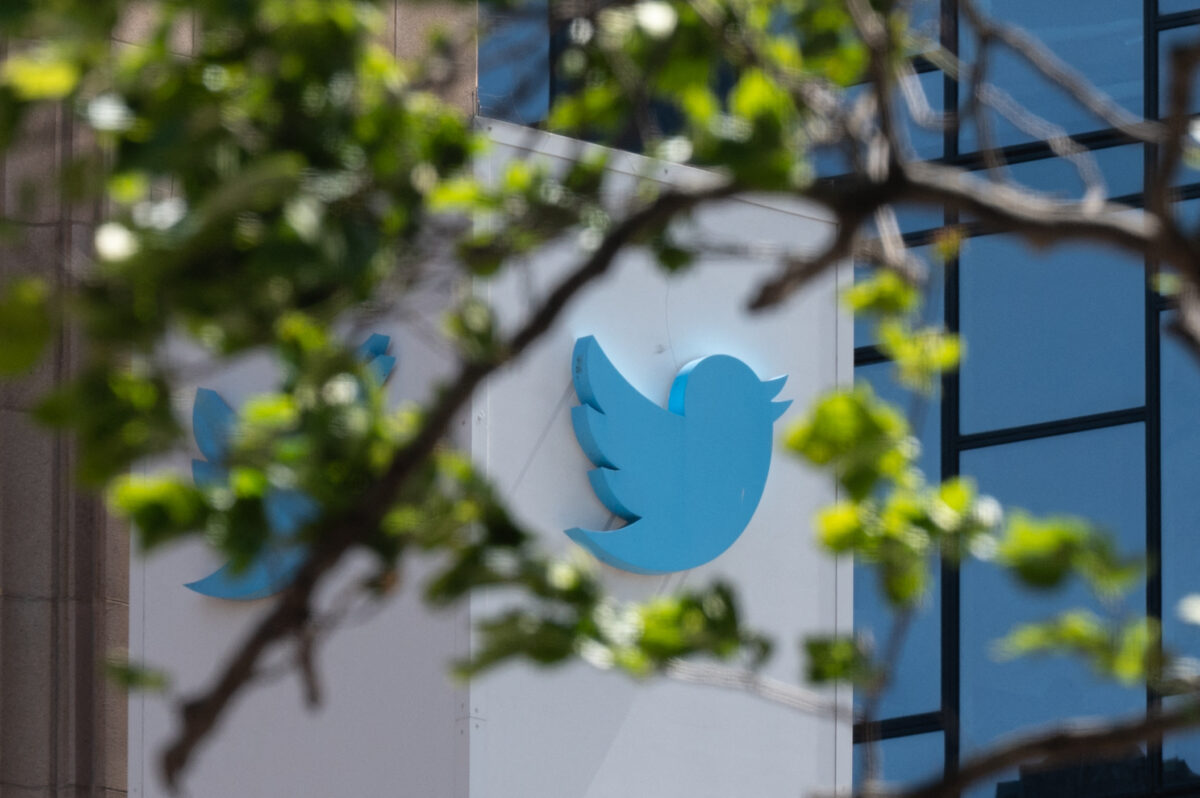 The Twitter headquarters in San Francisco on April 26, 2022. (Amy Osborne/AFP via Getty Images)[/caption]
He was previously twice locked out of his @conceptualjames Twitter account, once on July 21 for responding "ok groomer" to Ari Drennen, an LGBTQ program director at Media Matters, and again on July 26 for using the word "groomer" in old Twitter posts that trans activists publicized.
Drennen, who took credit for getting Lindsay locked out of his account on July 21, wrote an article published online July 22 suggesting Twitter suspend users "slandering LGBTQ people as 'groomers'" and calling Lindsay a "right-wing CRT alarmist."
To get back into his Twitter account in that case, Lindsay said he was "forced to confess" the "ok groomer" comment violated Twitter rules because "it's the only way to get your account back unless you want to get locked into appeal limbo."
Lindsay has since appealed the permanent ban. When prompted to "describe the problem" to Twitter, he wrote: "The problem is that you arbitrarily changed the rules and suspended my account after repeatedly forcing me to lie to admissions of guilt for 'violations' that aren't real. You should un-suspend my account and correct your biased and arbitrary policy enforcement."
Ironically, Lindsay said that he felt like he was "let out of prison" after the ban.
"I don't know why I want to go back. It's so strange how immediate it is that I just feel relief that I'm not on there anymore," Lindsay said. "The only reason I want it back is a matter of practicality, because it drives something like 80-something percent of my traffic to my website."
He accused Twitter of using tactics similar to those of the Chinese Communist Party (CCP) to coerce people into confessing to fake crimes.
[caption id="" align="alignnone" width="598"]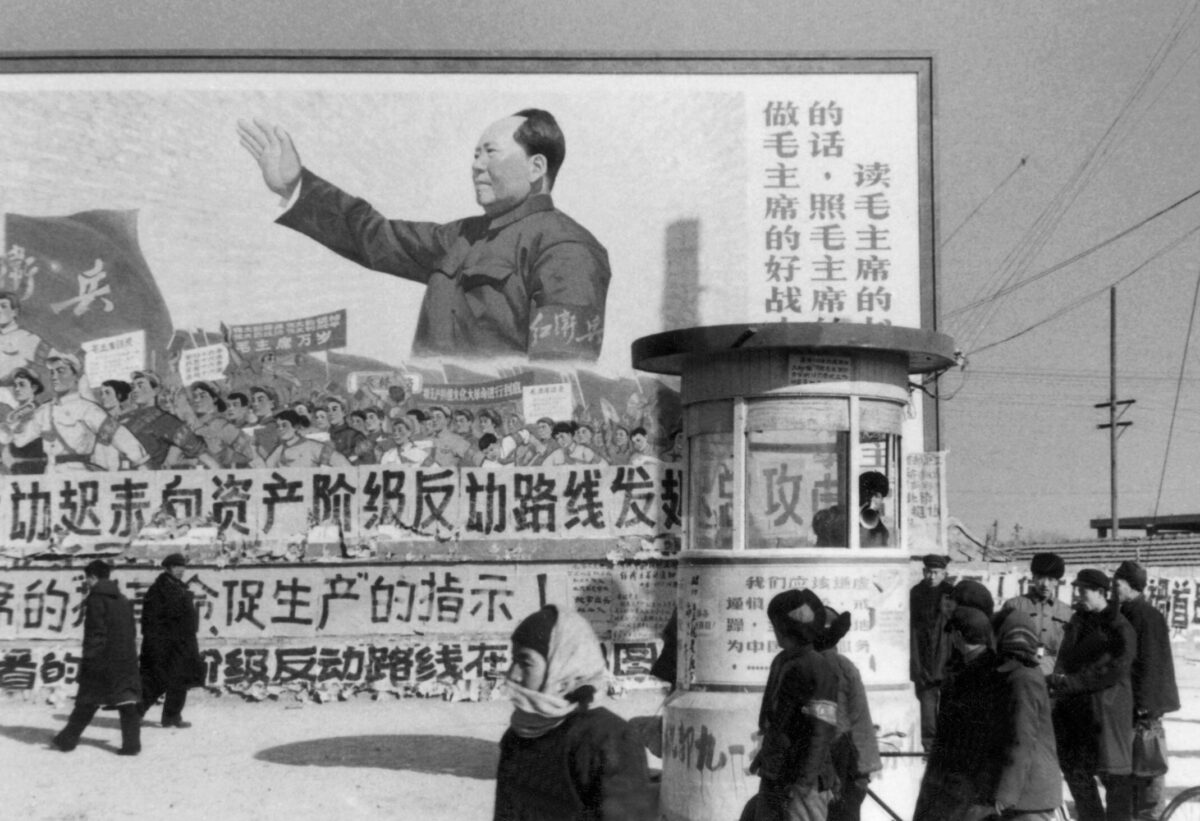 A small group of Beijing residents walk in February 1967 in downtown Beijing, past a huge poster showing Communist Party Chairman Mao Zedong, during the "Great Proletarian Cultural Revolution." (Jean Vincent/AFP via Getty Images)[/caption]
"That is a tactic of Maoism—a communist tactic to force people to confess to crimes to be able to get leniency. That's literally how Mao ran his prisons in CCP-controlled China in the '50s," he said.
The term "groomer" has several meanings, and although it can refer to pedophilia, it can also mean a recruiter who "grooms" someone into a cult, club, or organization, or a person who "grooms" another for a job or position, he said.
Lindsay contends he used the term "groomer" to describe someone involved in what he views the "cult indoctrination" of others into the trans activism or and gender ideology movement and was not accusing anyone of pedophilia.
"I would not accuse anybody of that without substantive evidence. It's a horrific accusation," he said.
He has admitted publicly that he openly criticizes those involved "defending and engaging in cult grooming into a gender ideology rooted in queer Marxist theory."
[caption id="" align="alignnone" width="598"]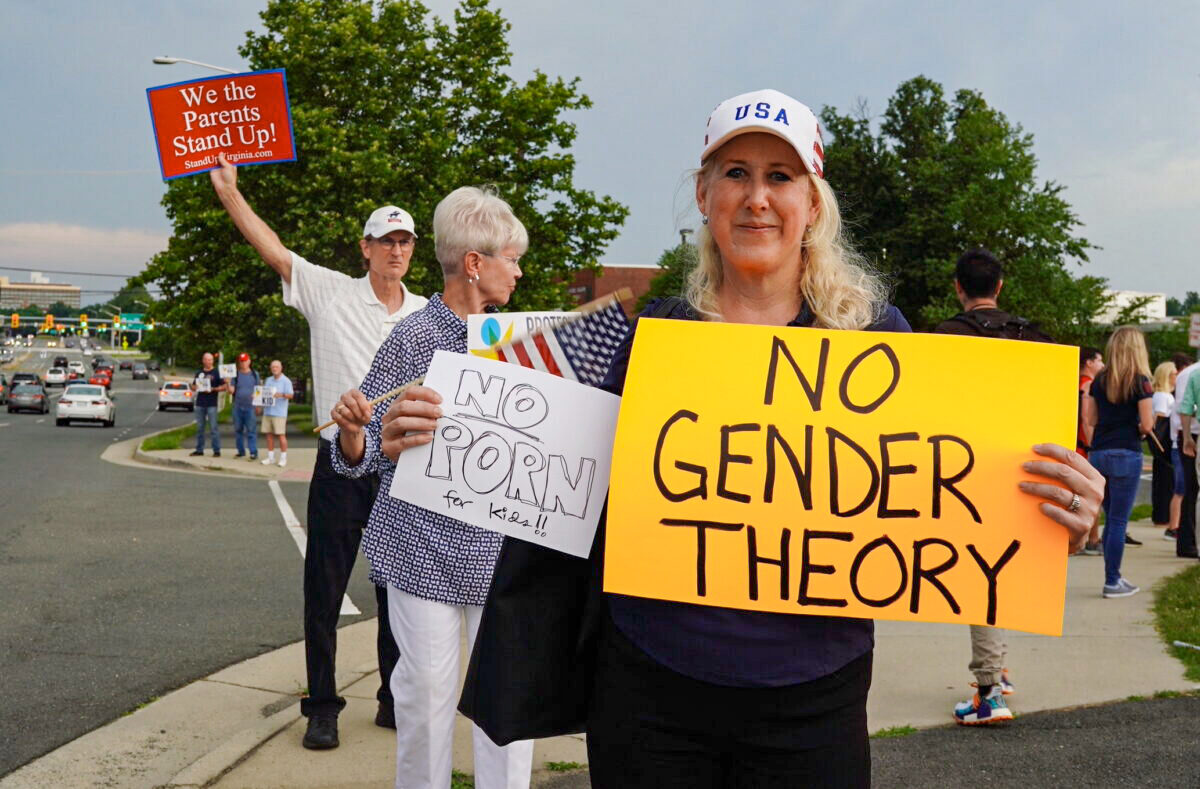 People protest a school board's pro-transgender policy outside of a middle school in Falls Church, Va., on June 16, 2022. (Terri Wu/The Epoch Times)[/caption]
"It's weird because the cult indoctrination is sex, gender, and sexuality, and so they're indoctrinating people with concepts of sexuality which sexualizes children, but that's not the same thing specifically as pedophilia, which is also the sexualization of children. There is this weird double meaning, or two meanings to the word," he said.
Lindsay has produced a series of podcasts called "Groomer Schools" for his website, New Discourses, which has been very popular, he said.
"So, I've been calling these people 'groomers' for months. I started doing it back in October," he said. "[It wasn't] ambiguous in terms of what it means until 10 minutes ago."
Twitter did not respond to an inquiry about Lindsay's allegations that activists had launched a mass reporting campaign against him, but told The Epoch Times in an emailed statement on Aug. 5 that his account was "permanently suspended" for "hateful conduct" according to Twitter policies.
While Lindsay opposes "cancel culture" on social media, especially for expressing an opinion on an issue, he said people who abuse their positions or power to impose an ideology on school children "should be fired."
[caption id="" align="alignnone" width="595"]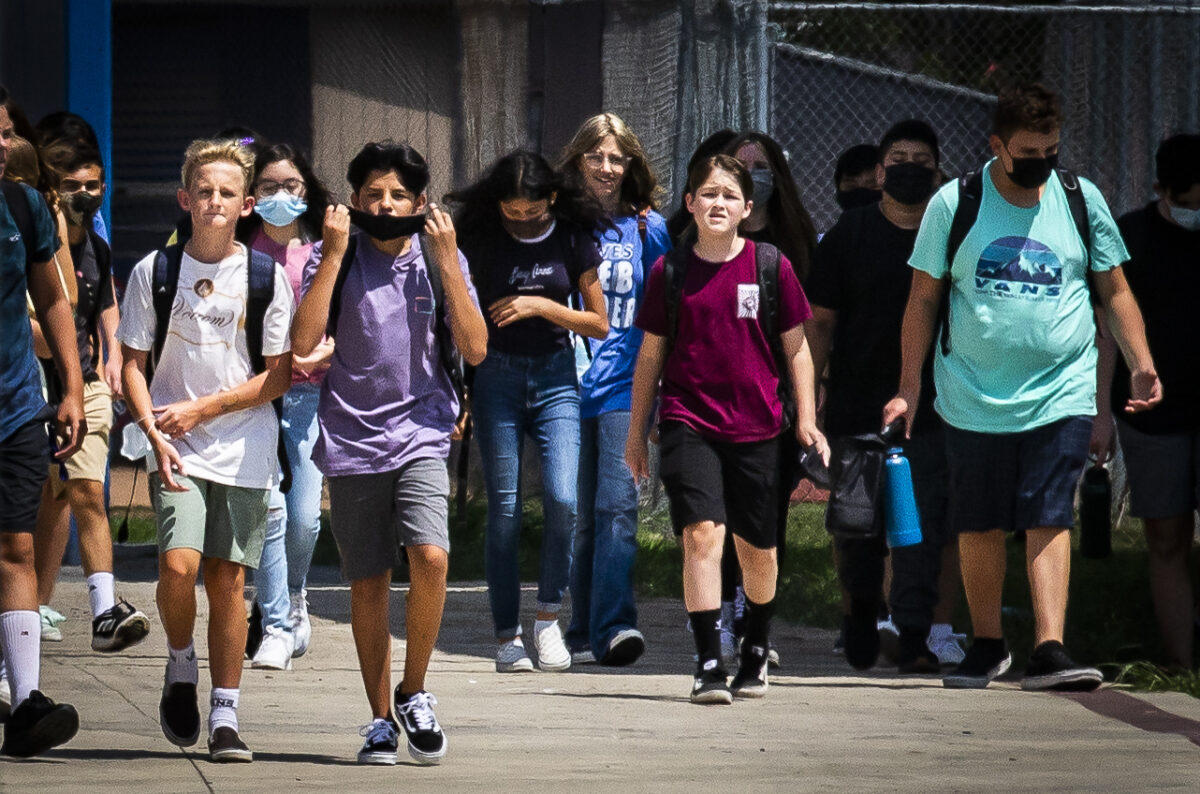 Students walk outside Hewes Middle School in Tustin, Calif., on Aug. 12, 2021. (John Fredricks/The Epoch Times)[/caption]
As the author of several books, including "Race Marxism" and "Social (In)Justice," that delve deep into today's culture wars, Lindsay is no stranger to controversy, but he has never been banned from Twitter for his opinions on critical race theory, for example.
"It's not the broader constellation of things I'm calling out; it is specifically that they want to protect the transsexual ideological grooming of children, and it is huge and it is coordinated," he said. "There is a vested interest in protecting this specific thing, and I don't know why that is."
Tiffany Justice, co-founder of national parental rights organization Moms for Liberty, was recently locked out of the group's Twitter account for a week over a post condemning controversial proposed legislation that would make California a transgender sanctuary state, and for also challenging gender ideology.
She wrote on Twitter July 25, "Gender dysphoria is a mental health disorder that is being normalized by predators across the USA. California kids are at extreme risk from predatory adults. Now they want to 'liberate' children all over the country. Does a double mastectomy on a preteen sound like progress?"
After Justice deleted the post, the Moms for Liberty Twitter account was unlocked.
Media Matters has also accused Twitter account Libs of Tik Tok, Gays Against Groomers founder Jaimee Michell, and others of slandering people with the term groomer.
Last week, Twitter also locked the Gays Against Groomers account. The group had posted: "Damaged people damage people. The internet is a dangerous place for kids, especially when you have radical alphabet activists openly grooming them. Protect your children from these people at all costs."
Read more at: TheEpochTimes.com