Brexit leader Farage "debanked" for being friends with Trump and going against "WOKE" ideologies
---
British broadcaster and former leader of the U.K. Independence Party Nigel Farage recently divulged that his personal bank account at Coutts was closed due to reasons that were
not due to his financial status
.
According to a Telegraph article authored by Farage, he has seen the Stasi-style surveillance report used to justify the bank's extraordinary action, and "it is, frankly, shocking," he said, adding that at a meeting of the bank's wealth reputational risk committee on Nov 17, 2022, executives agreed to "debank" him once his mortgage expired.
"The first thing to say is that Coutts's decision to cancel me had nothing to do with my finances. Contrary to the damaging briefings made to the BBC and the FT this month about my holdings falling below the bank's threshold, the report states several times that my 'economic contribution' is sound, and my funds are "sufficient to retain on a commercial basis," he revealed. "It even acknowledges that I am a positive net financial contributor to the bank. Whoever at Coutts thought it clever to feed friendly media outlets outright lies about me sorely misjudged the situation."
Apparently, he was debanked because of his friendship with former President Donald J. Trump and tennis legend and vaccine refuser Novak Djokovic as well as appearances on Alex Jones's InfoWars and his critical comments about Black Lives Matter. The 59-year-old also disclosed that the report also bemoaned his stance on issues of equality, social and corporate governance (ESG) policies, saying his views "do not align with Coutts values."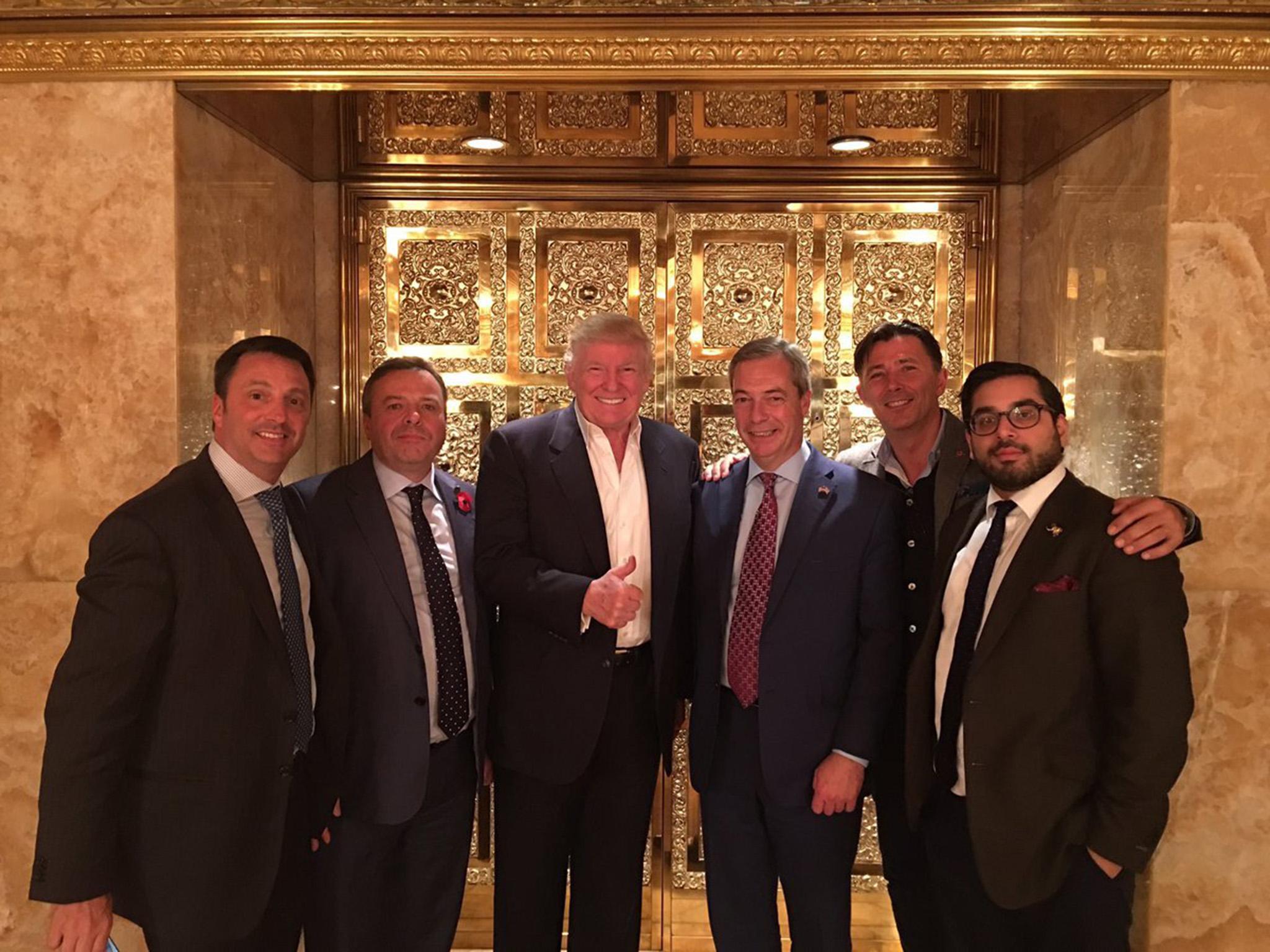 Photo credits: Twitter/Leave EU
It also dedicated nine pages to Farage's alleged links to Russia before concluding that "he seemingly has no direct links to Russia." The dossier mentions the 45th President 39 times, and Farage himself wrote on Tuesday.
"I believe Coutts targeted me on personal and political grounds, for its report reads rather like a pre-trial brief drawn up by the prosecution in a case against a career criminal. Monthly press checks were made on me. My social media accounts were monitored. Anything considered 'problematic' was recorded. I was being watched," he pointed out. "This report is proof that any Coutts customer who holds even vaguely conservative views should be treated with disdain."
He further warned all Coutts customers: "You could be next. Refinitiv, which monitors creditworthiness, can examine social media posts made by any of us on Facebook or elsewhere. If this situation is left unchecked, we will sleepwalk towards a China-style social credit system in which only those with the 'correct' views are allowed to fully participate in society." (Related: DEBANKING: Brexit leader warns CBCDs will bring tyranny after his longtime bank closed his account.)
What's worse is that the bank is not the only one in its quest to purge anybody deemed "unacceptable" as he had been refused by 10 other banks. Members of his family have also been refused accounts by other banks, and one family member was told their account was being closed.
"Thank goodness that in the 21st century, via fintech companies, there are other ways to receive and make payments. It's still not a bank account, but I will survive," he said.
Banks should not blacklist customers for exercising free speech
Coutts's "discriminating" action on Farage received negative feedback from financial industry experts and the academe. Former chancellor Lord Lamont expressed appalment when he examined the dossier. "It seems to me a right to have a bank account is a fundamental right... but it appears that the executives of the bank were going through your views and saying they were not compatible with their values. That is not the function of a bank. It's extraordinary that a bank should set itself up as some judge of political correctness."
Under the new Financial Services and Markets Act, the Financial Conduct Authority will look at how banks deal with politically exposed persons (PEPs) in a review to take place within the next year. The Treasury has also confirmed reviewing whether banks are blacklisting customers with controversial political views.
A spokesman said: "It would be of serious concern if financial services were being denied to anyone exercising their right to lawful free speech. We will soon set out plans to crack down on this practice by toughening the rules around account closures, protecting freedom of expression. In the meantime, people can complain to the Financial Ombudsman Service which has the power to direct a bank to reopen an account."
Farage admitted he is consulting his lawyers to decide what action is appropriate in light of what happened.
Meanwhile, the bank's spokesman insisted that their ability to respond is restricted by their obligations of client confidentiality. "Decisions to close accounts are not taken lightly and take into account a number of factors including commercial viability, reputational considerations and legal and regulatory requirements."
CurrencyReset.news has stories on the shift to cashless transactions by debanking personalities with views "not aligned with banks' values."
Sources for this article include: